It's been a while since I did a post as I've been crazy busy with pushing my affiliate and client sites but decided to make 2016 the year that I really push this blog. So lets get to it!
This is a tactic that I've never heard anyone talk about before and something I've been using to power up my local SEO and web design business.
The Method
How much would you pay to get a locally relevant link on a website like this?…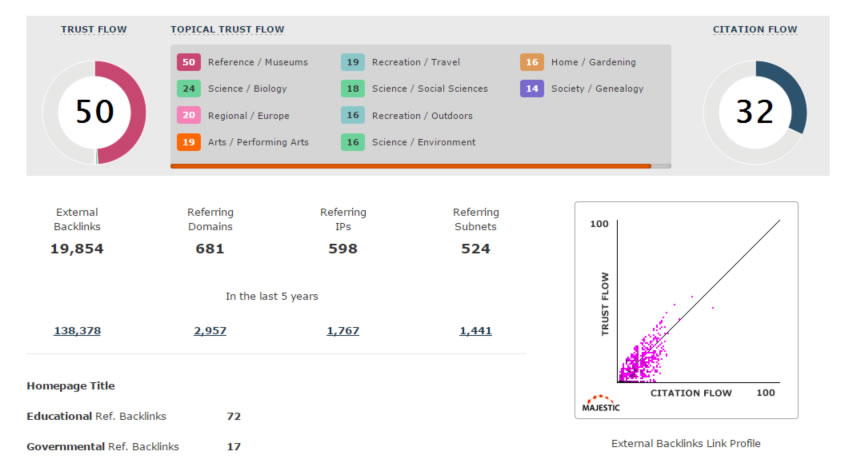 I think most of you would agree a lot!
Well what if I told you, you could get as many links from websites like this, including homepage links as you want at no cost at all?
Sounds too good to be true? Well it's not.
The method is simple, search your local area for websites of charitable organisations, museums and other reputable institutions then check the metrics to find websites you deem powerful enough to warrant putting a bit of effort in to get some links.
All that you have to do then is get in touch with them offering to provide a website redesign/refresh for free.
If you specifically target websites that are a bit dated you will find that your response rate will be considerably higher.
Also go to the trouble of explaining your "business" reasons for doing this for them or they will undoubtedly be a bit sceptical.
My Personal Criteria for Websites
Sites that are easy to rebuild without any advanced functionality
TF 40+ & RD 200+
Links from powerful authority websites
Locally relevant content for the area that I'm targeting
Email Template
Here is an example of the type of email that I would send:
Hi

I recently moved to ##AREA NAME## and am starting up a website design agency in the area. I would like to offer you the opportunity to have a completely free website redesign.

Using your existing website content I will give your website a fresh modern look.

It might sound too good to be true but my reason for doing this is that I want to get a few local websites in my portfolio so that I can show potential customers previous work and provide testimonials.

I used to run a similar business in a different area so I can provide examples of my previous work.

I look forward to hearing from you.

Regards,

##YOUR NAME##
Now if you don't have the time to build them a website yourself (I don't) simply pay your VA/employee to do it for you. In most cases these types of websites are simple brochure style sites that are quick and easy to deploy, but it's something that you're going to have to gauge for yourself.
ADDED BONUS: if you're sneaky you could even slip in a couple of links to lead gen/rental sites in your chosen area.